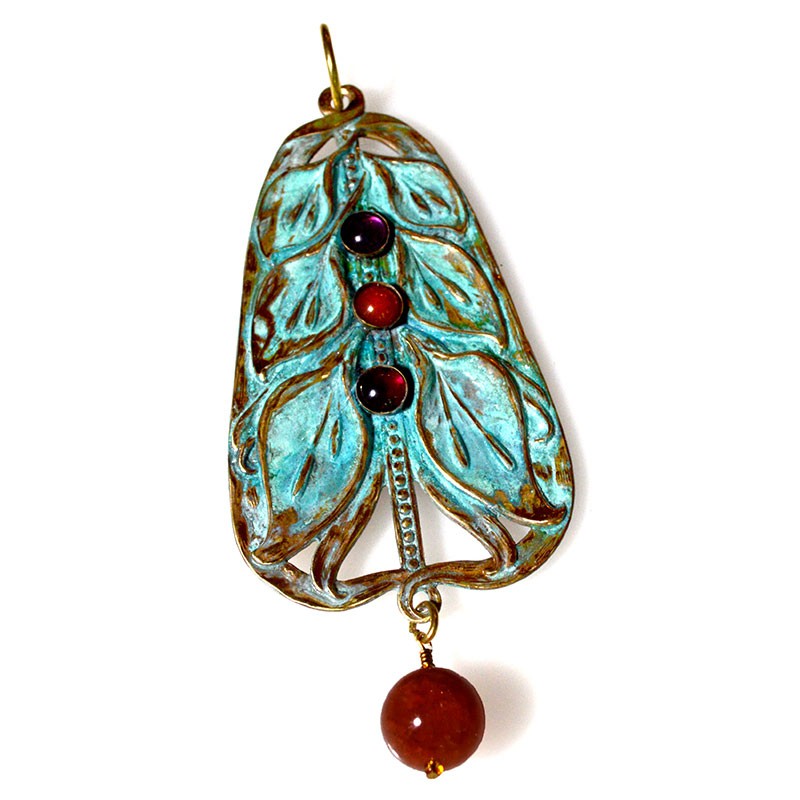  
Art Deco Floral Motif with Semi-Precious Stones, Patina Art Piece
Art Deco Floral Motif with Semi-Precious Stones, Loops, Patina Art Piece


Security policy: Fully encrypted SSL security on every page

Delivery policy: Same Day Shipping - Free Priority Shipping for Orders totaling $35 and up

Return policy: 30 Day Return for any Reason Call 770-424-0403
Art Deco Floral Motif with Semi-Precious Stones, Loops, Patina Art Piece
This art deco inspired piece is solid brass and has our signature verdigris patina finish.
Comes with large loop for rawhide or chain or beads, whatever your heart's desire.
Comes with embedded Amethyst, Carnelian and Carnet cabouchons.  Choice of large dangle center stone
Soldered brass settings of 6mm garnet, 6mm carnelian and 6mm amethyst on each pendant
Solid Brass
Size: 1 1/2" x 3"
1 piece - $38.50 ($38.50 ea.) - Quantity Discounts
Drilled
can be Cut and sawed
No customer reviews for the moment.